Good Afternoon Tiger Family: Though the water tower in Allendale may have been affected this morning, Allendale County School District continues to have water in all of our schools. According to all principals, we never lost water pressure. In light of the executive order issued by Governor McMaster regarding face masks, the scholars in Allendale County School District will continue to wear face mask until the end of the school year. Changing the Headlines Dr. Gilmore, Superintendent

Cheerleader tryouts are coming soon! Here is the information you need to get ready.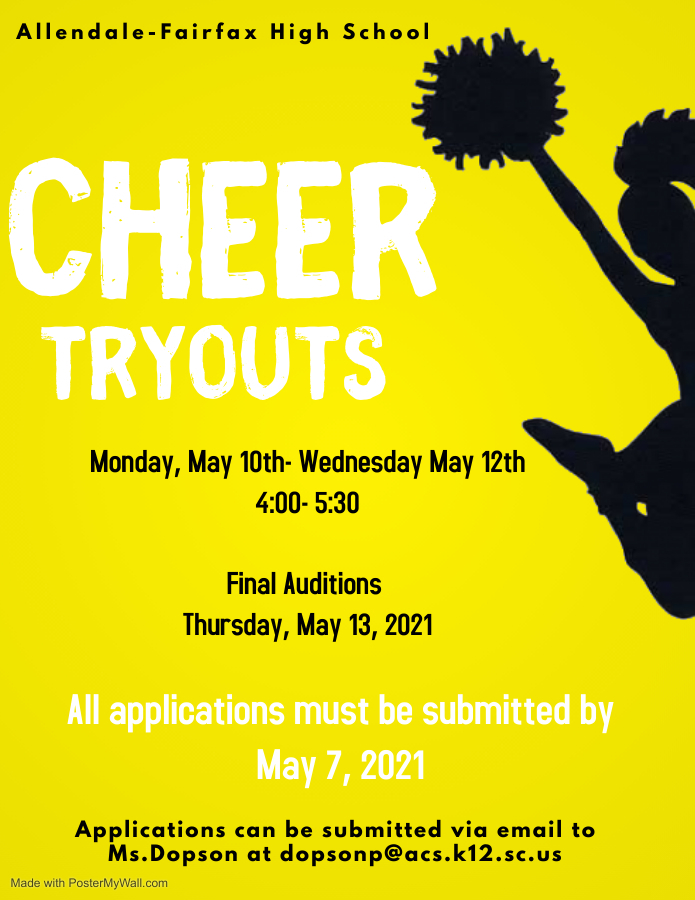 Interim Report Cards will be distributed to face-to-face students and mailed to virtual students on Wednesday, December 9, 2020.

All Title One schools are required to hold an Annual Title I meeting at the beginning of each school year to inform parents/guardians about the program and to share how parents/guardians can become involve and participate in the Title 1 program. You are invited to Allendale-Fairfax High School's Title I Annual Meeting. When: Dec 8, 2020 04:00 PM Eastern Time (US and Canada) Register in advance for this meeting:
https://zoom.us/meeting/register/tJItdeusqTgiHNbf-8iTX4mo5DPWezyuPG_5
After registering, you will receive a confirmation email containing information about joining the meeting.


Report card pick-up and parent/teacher conferences on Thursday November 12, 2020 from 4:00 – 6:30 p.m.

The 1A football playoffs begin next week! Let's support the Tigers on their first round matchup against the Lake View Wild Gators. Let's Go Tigers!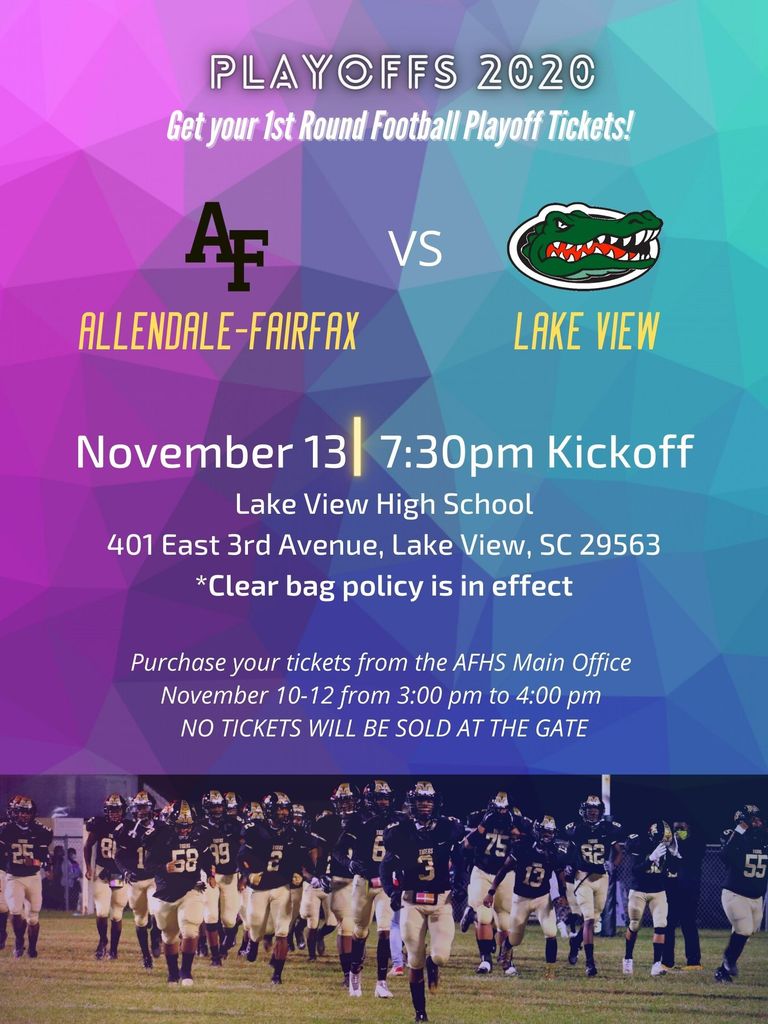 AFHS Tigers, don't miss out on this opportunity to learn all things financial aid! Contact the School Counseling Department for more details.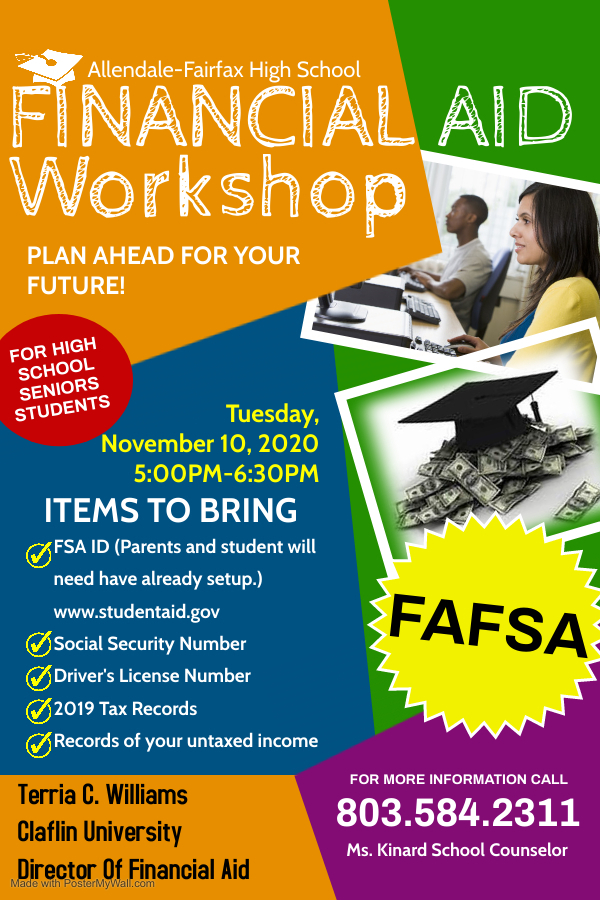 We are excited to begin our Fall Parenting Partners Virtual Workshop series. Register by visiting
https://bit.ly/3mTWF4p
today!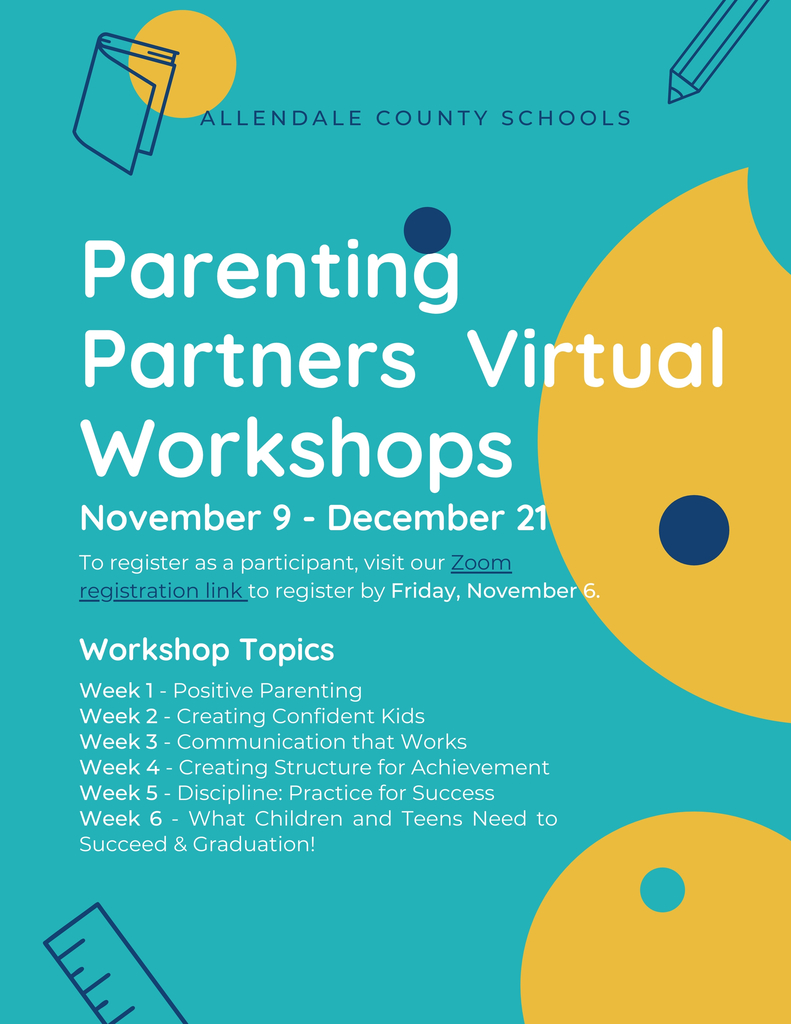 Today, we mourn the death of a freshman at Allendale-Fairfax High School. Parents, our students will have varied reactions to the death of a peer. Any reaction is normal in the grief process and can range from withdrawal to crying and anger. We encourage you to openly discuss with your child his/her reactions and feelings regarding this tragedy. If any student should need additional counseling support, we encourage him/her to contact the School Counseling Department at (803) 584-2311.

AFHS Homecoming & Red Ribbon Week 2020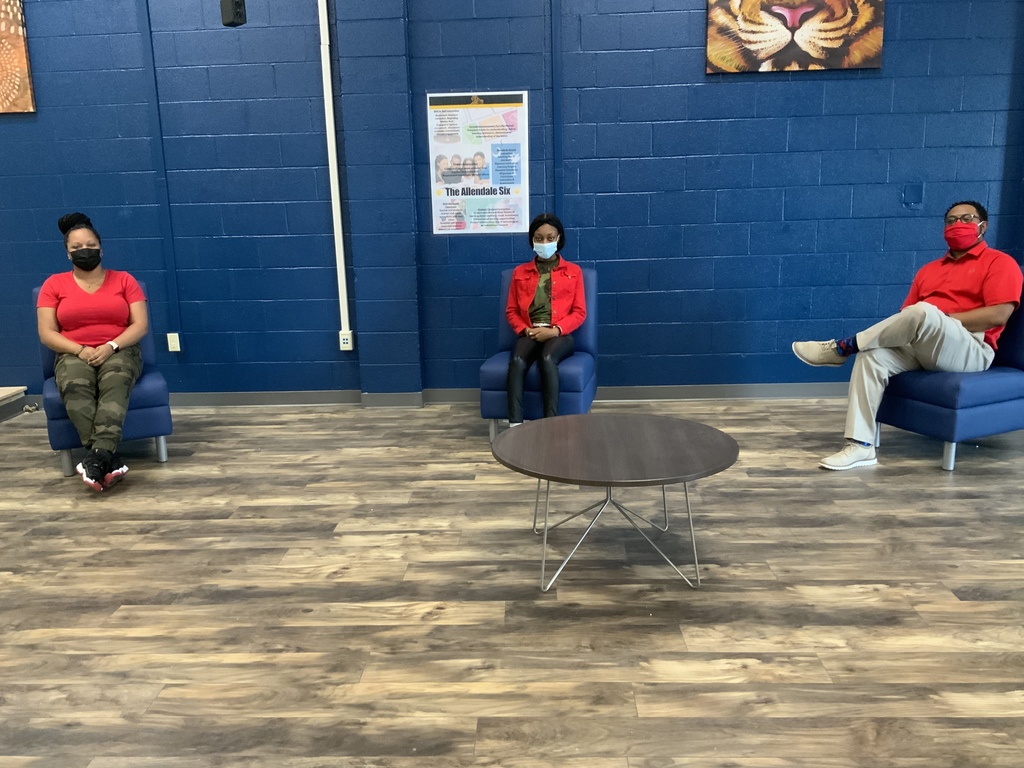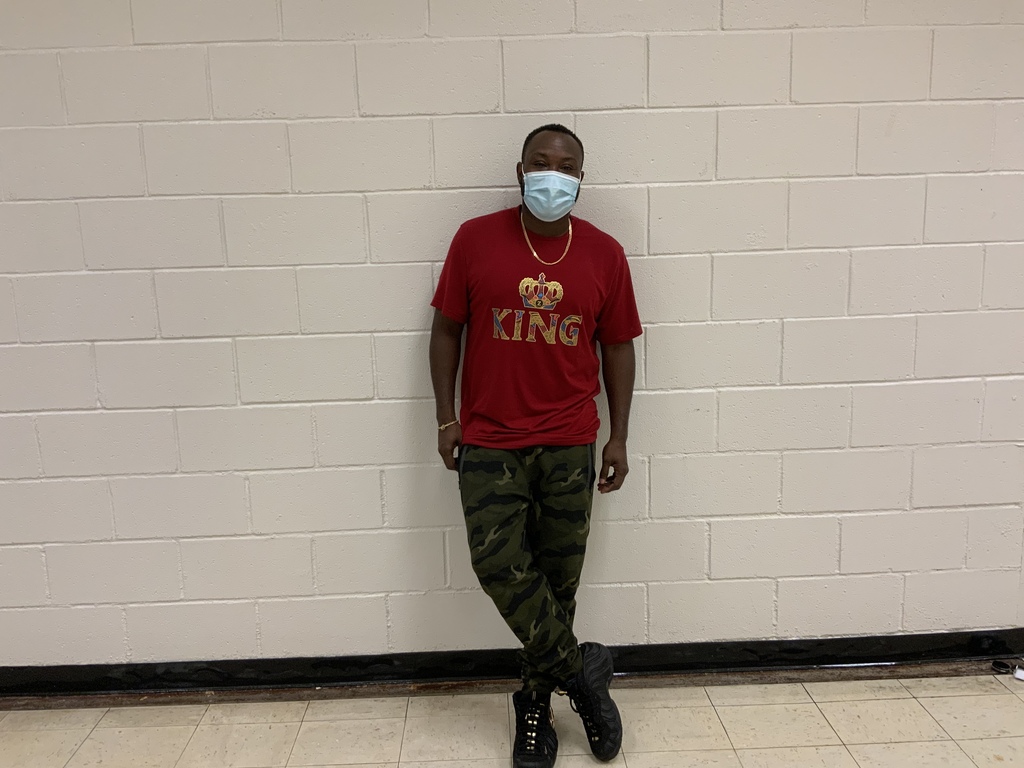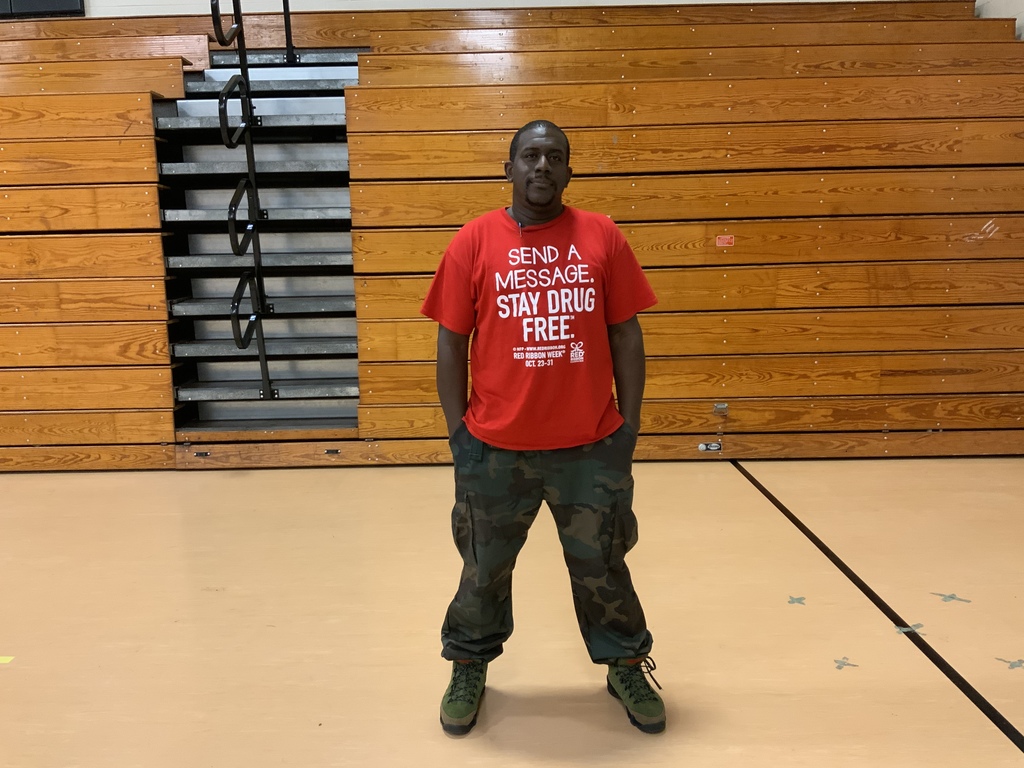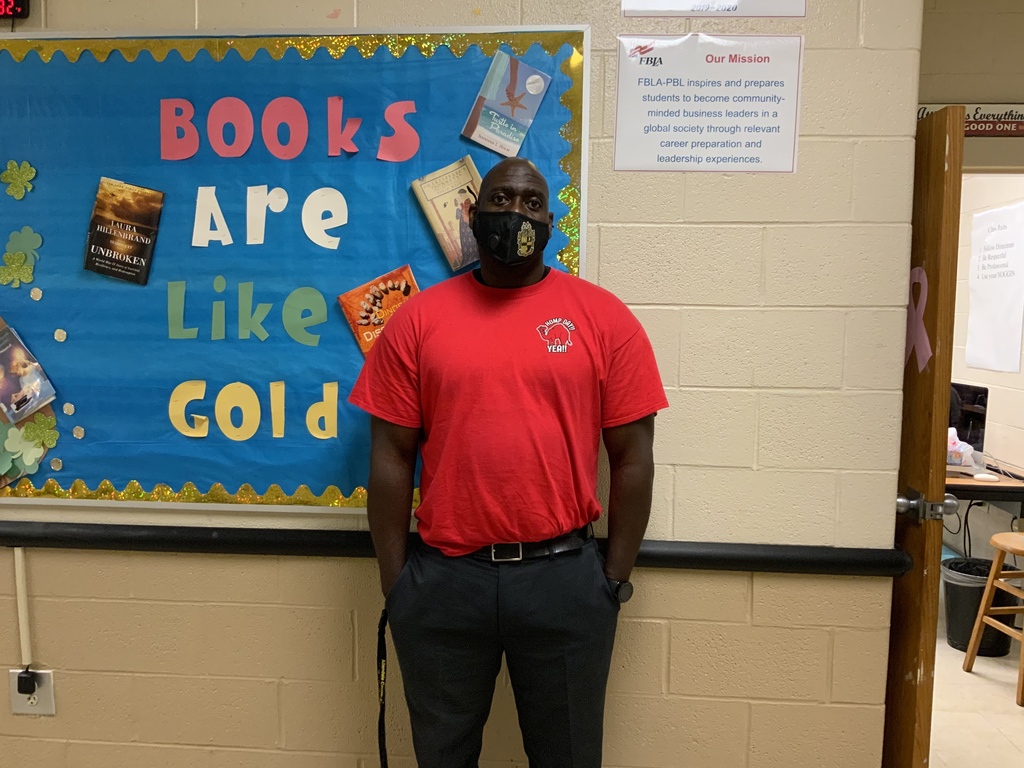 AFHS is celebrating Homecoming and Red Ribbon Week! Here are some of today's sights.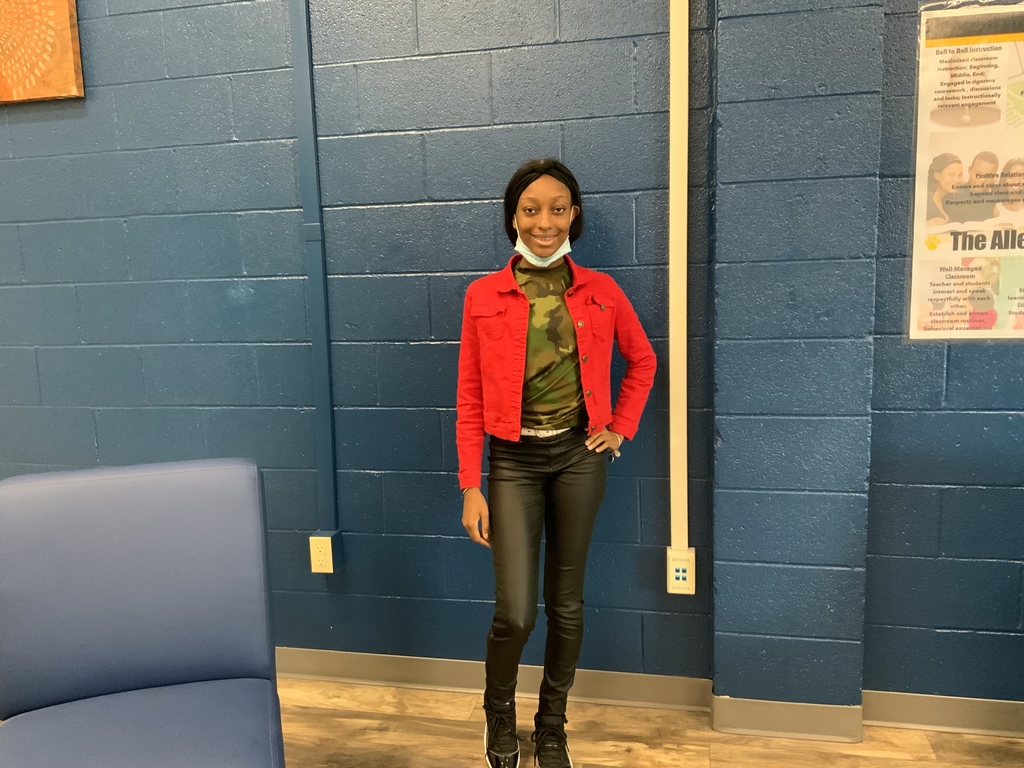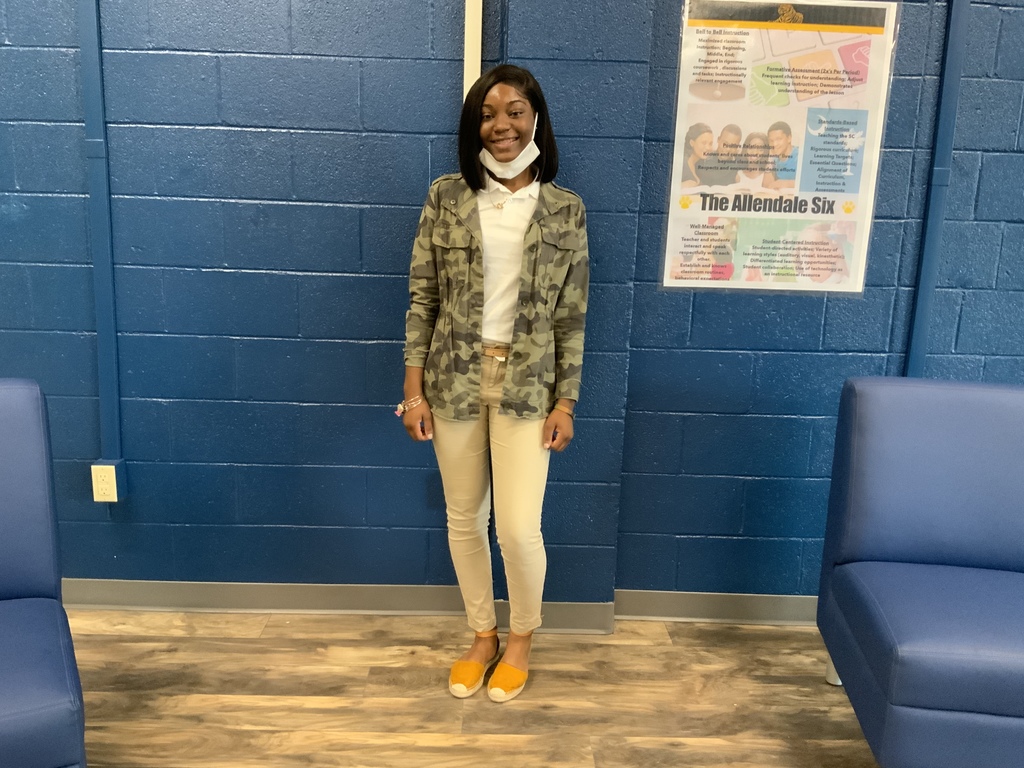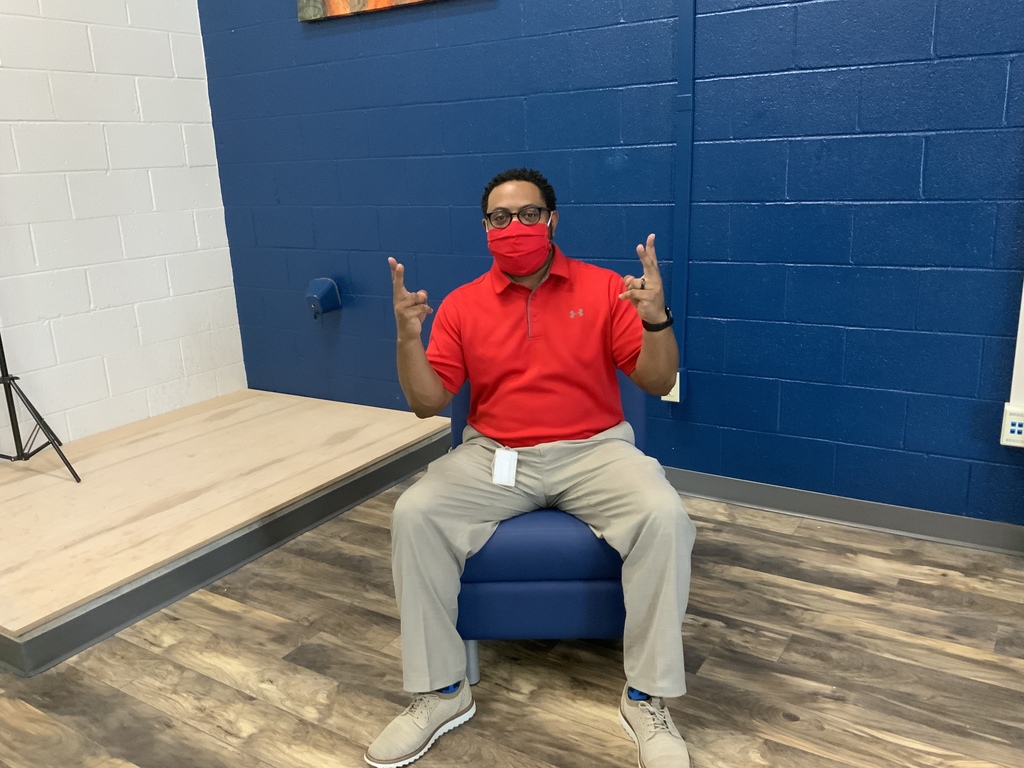 Join us tonight for the Allendale County School District's October Community Meeting for District updates, student recognitions and more live at Facebook.com/AllendaleCountySchools at 6 p.m. We look forward to seeing you tune in!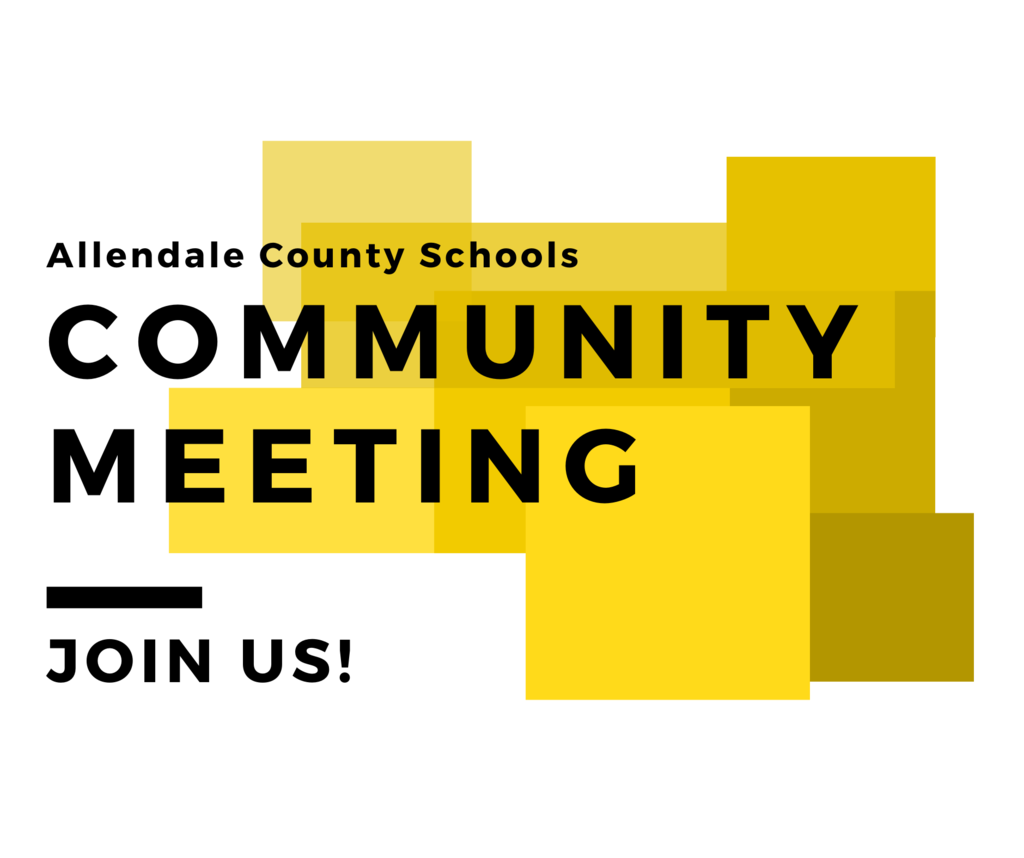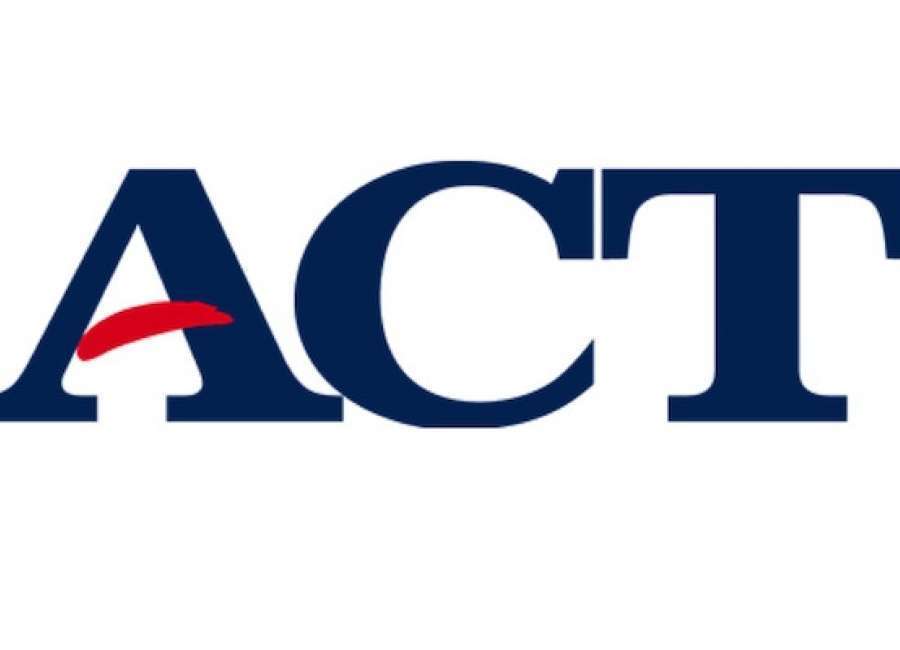 Seniors! It's time to order your Graduation Announcements, Accessories, Senior Apparel and your Cap and Gown! Representatives of the Herff Jones Company will be here on Friday, October 2nd from 10:00-12:00, to take orders fro Graduation Announcements and Caps and Gowns for the senior class. An $80.00 down payment is required for all graduation announcement orders. You can also order online @ high school.herffjones.com. Graduation Announcement down payments may be made by money order, cashier's check, cash, credit card, or check. Any Junior or senior who has not ordered their class ring may do so at this time. Extra ring packets are available in the office. Thank You!
Juniors! It's time to order your authentic Allendale-Fairfax class ring! Representatives of Herff Jones Company will be here on Friday, October 2nd, from 10-12pm, to take Class Ring orders. Down payments start at $60.00. Down payments may be made by money order , cashier's check, cash, credit card, or check. Any juniors or senior who has not ordered their class ring may do so at this time. Extra ring packets will be available in the office. Thank You!

Allendale-Fairfax Tigers, get ready for "A Digital World" – a HBCU Night streaming live on YouTube on September 7th - September 10th, 5 p.m. EST - 7 p.m. EST. The process is simple: Register on the HBCU Hub App at
https://apple.co/3lLaoef
Click on any school's YouTube Live links to join Apply Matriculate! Don't miss out on this FREE opportunity for students to learn from college recruiters about the application process, the matriculation process and scholarships!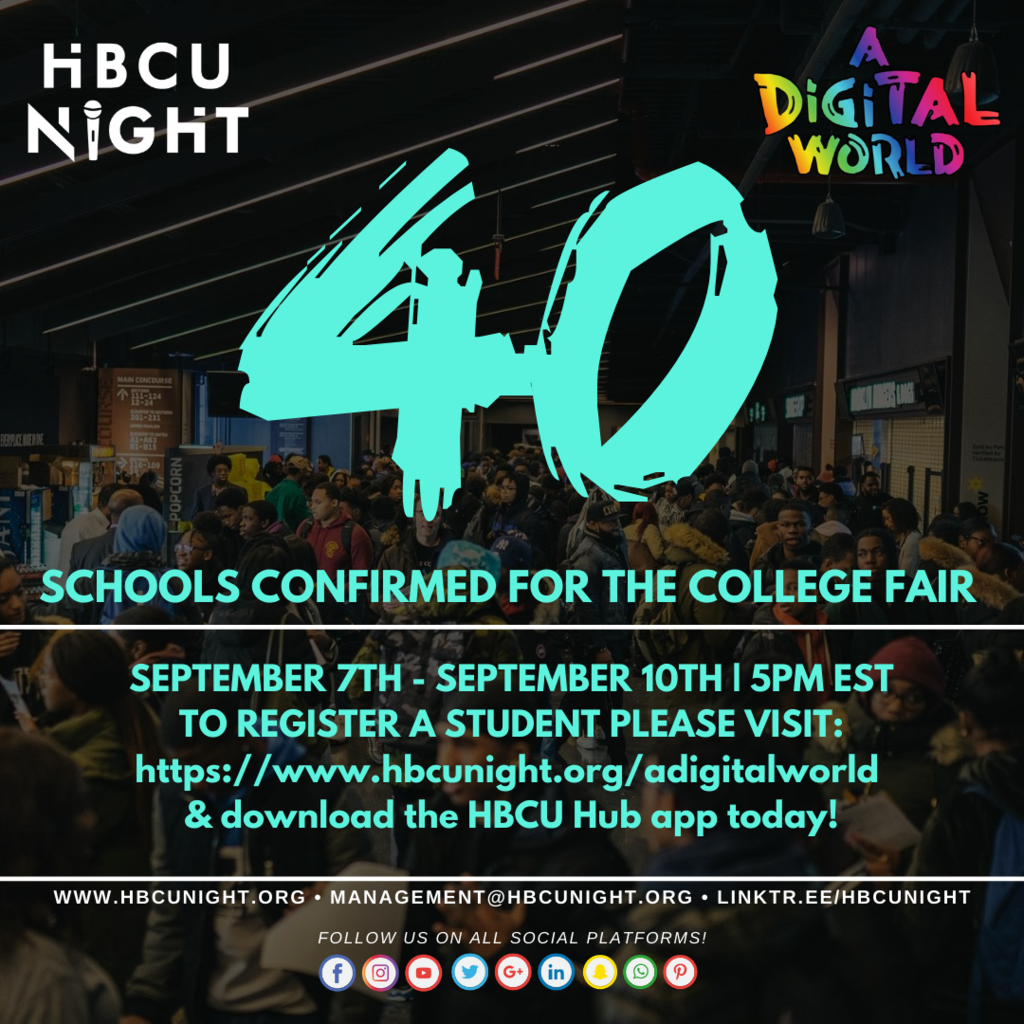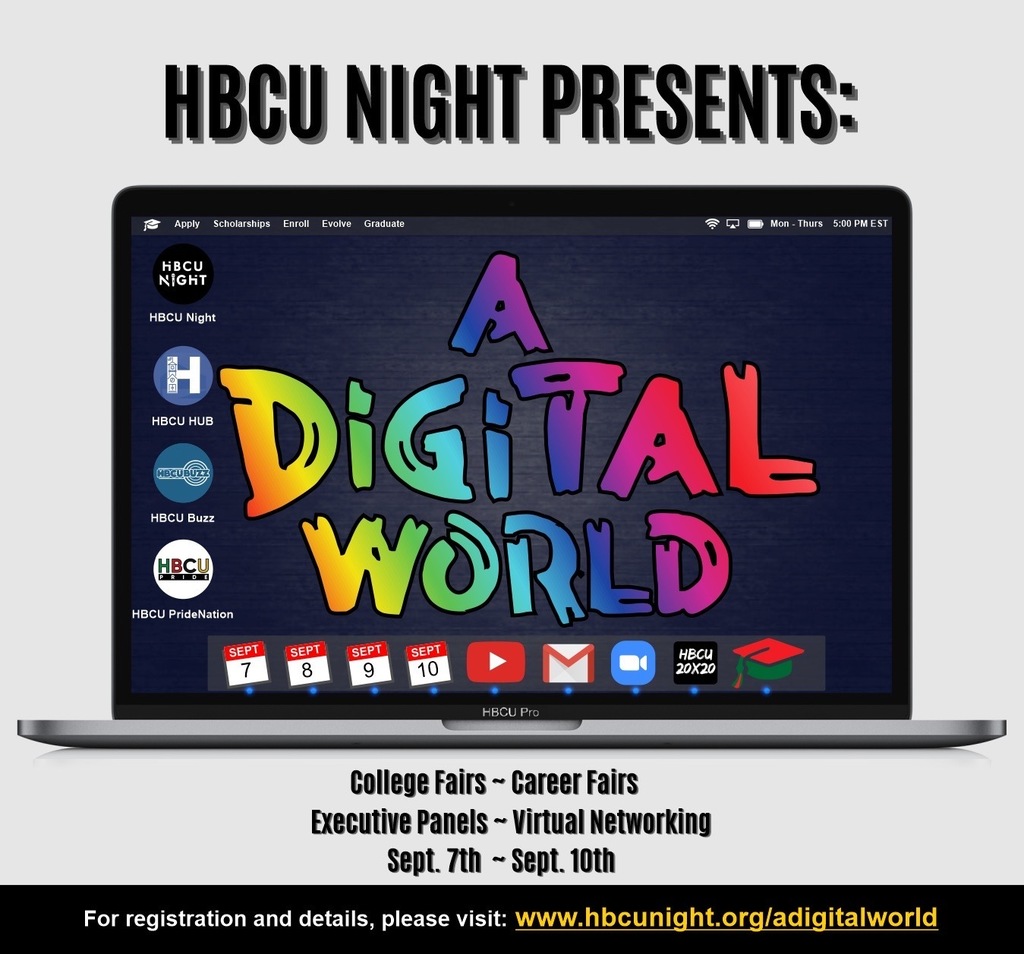 Congratulations, Jamie! You make AFHS proud!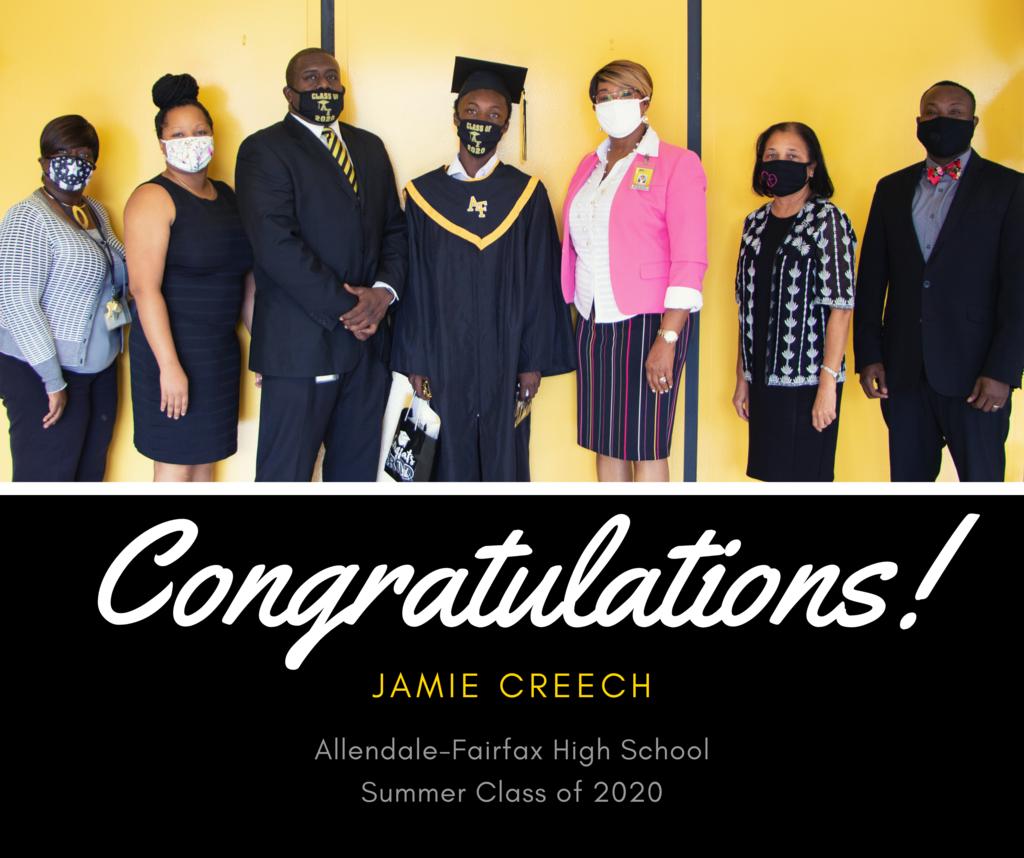 Thanks to local farmers and Bayer Fund, Allendale County Schools received an America's Farmers Grow Rural Education grant. We are excited to use these funds to enhance STEM curriculum for our scholars.

Parents, free COVID-19 testing will be administered for the families of Allendale County by the Palmetto Palace Mobile Health Unit this Friday. To protect the health and well-being of our community, we encourage our families to take advantage of this opportunity.