AFHS Celebrations, Events & PBIS Rewards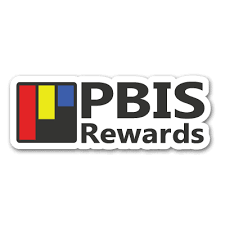 PBIS Rewards is a schoolwide PBIS management system that assists schools in their Positive Behavioral Interventions and Support program. The multi-device platform makes it easy to continuously recognize students for meeting behavior expectations from anywhere in the school, not just in the classroom.
Teachers and staff can immediately acknowledge positive student behavior from a mobile device. Teachers can use a web browser and the PBIS Rewards Group feature to award points from their desks in the classroom.
At the high school, we believe PBIS is a program that can be used as a standalone incentive system or in conjunction with other events and celebrations taking place at the time.
AFHS December Celebrations, Events & PBIS Rewards
Social and emotional development can go hand-in-hand with celebrations and a PBIS initiative. The values expressed in your school's behavior matrix can form the foundation for character development. As you incorporate social and emotional learning into your school routines, you can recognize students for meeting expectations.
Now, more than ever, we are in need of fun experiences that will bring our school communities together. Celebrations can foster ties amongst students and reflect those connections while also minimizing distinctions that could otherwise seem more significant.
The AFHS celebration for December included a nacho bar with all the toppings, an ice cream bar with all the toppings, and drinks. Students were allowed to MC the event and to organize games such as tug of war and kickball. What a wonderful day, Tigers forever!


AFHS November Celebrations, Events & PBIS Rewards
No matter what grade level you teach, the month of November can be the best time to demonstrate gratitude to your students. AFHS showed some of that gratitude to students who scored 70 and above on their benchmark testing by hosting an ice cream social.
As you teach your students about gratitude, you will find there are plenty of times you can express your appreciation for their actions. Simply acknowledging students during class or in the hallway will spotlight their positive efforts.
Congratulations to all those students who were celebrated at this event!
AFHS October Celebrations, Events & PBIS Rewards
As the school year approaches winter break, the weeks leading up to the holidays are prime times for lessons in character development. Being intentional with social and emotional learning can benefit students beyond the classroom.
One of the themes for the month of October was Red Ribbon week, the nation's largest and longest-running drug-use prevention campaign. PBIS and Red Ribbon week celebrations encourage students to think of the choices they make and the positive consequences of making good decisions.
Let's encourage our scholars to make good life choices and continue to make Allendale proud!