Good afternoon Tiger Community, This is a friendly reminder to join our ongoing registration nights! We welcome you to come out this evening to AFHS media center or AFES cafeteria until 6p.m. today. Our last registration night will be held tomorrow, May 19, 2022 at the same locations from 4-6 p.m. We look forward to seeing you! Allendale County School District

We could not allow the week to end without wishing our nurses who are also known as our life lines a Happy Nurse Appreciation Week!!!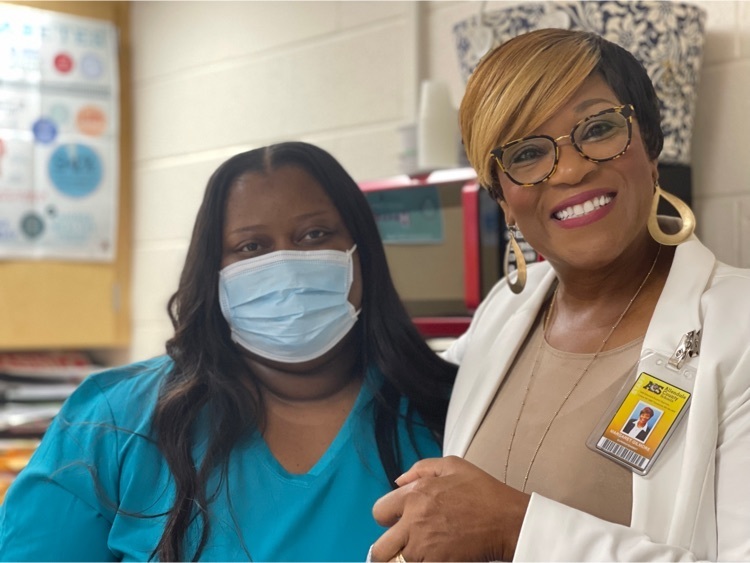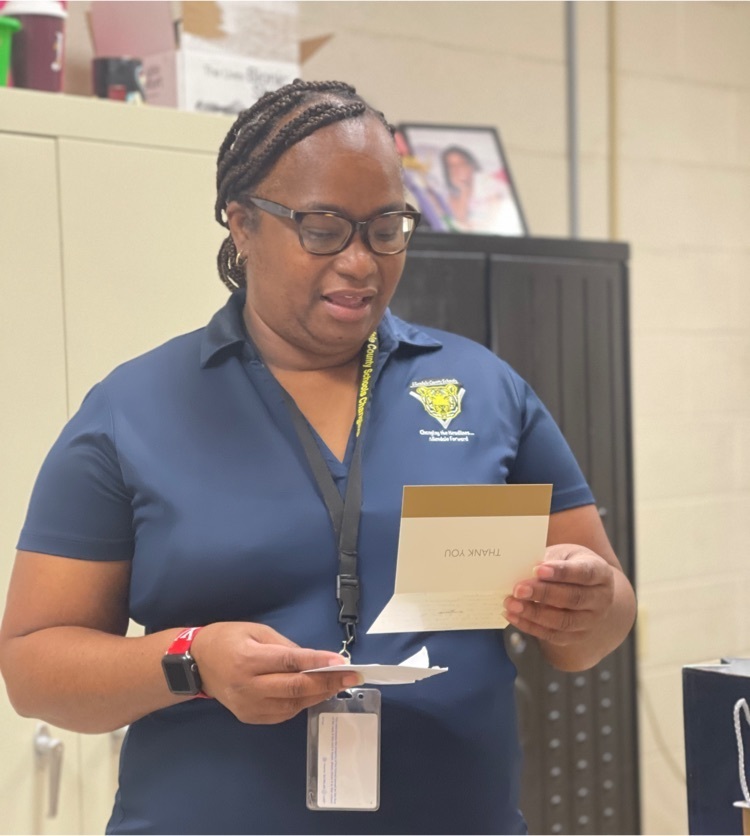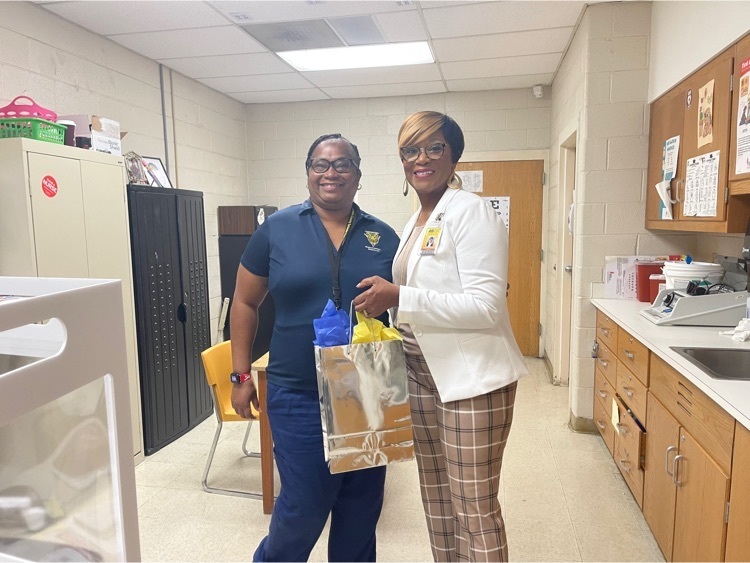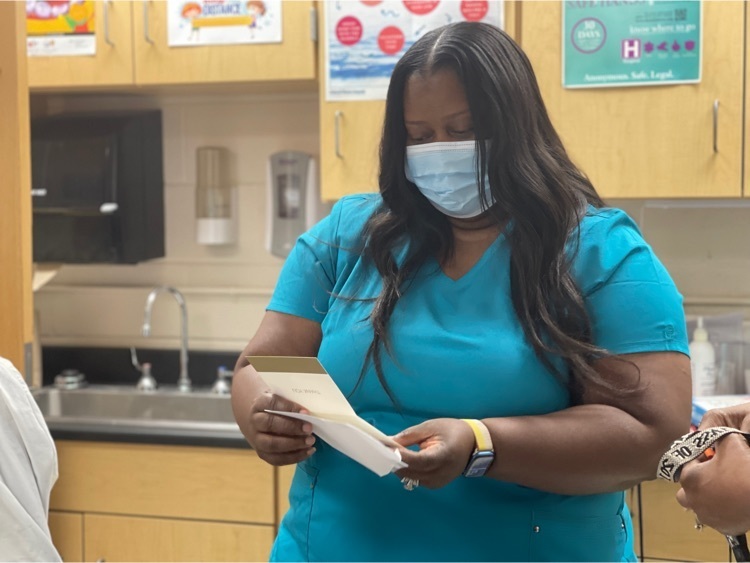 Good morning Tiger Community, This is a friendly reminder that you are invited to our monthly vaccine clinic! Join us at AFES from 8:30a.m. - 11a.m. or at AFHS from 12p.m. - 2:30p.m. We look forward to seeing you today!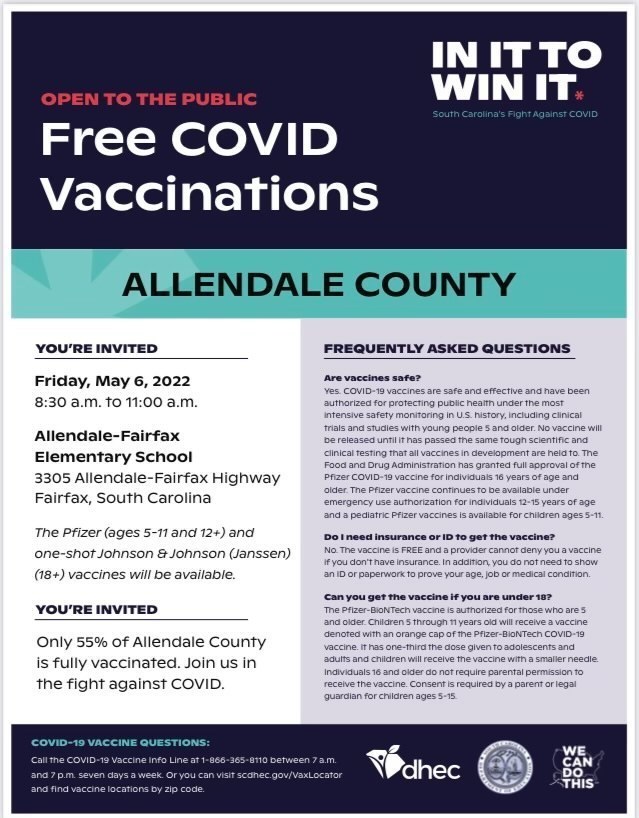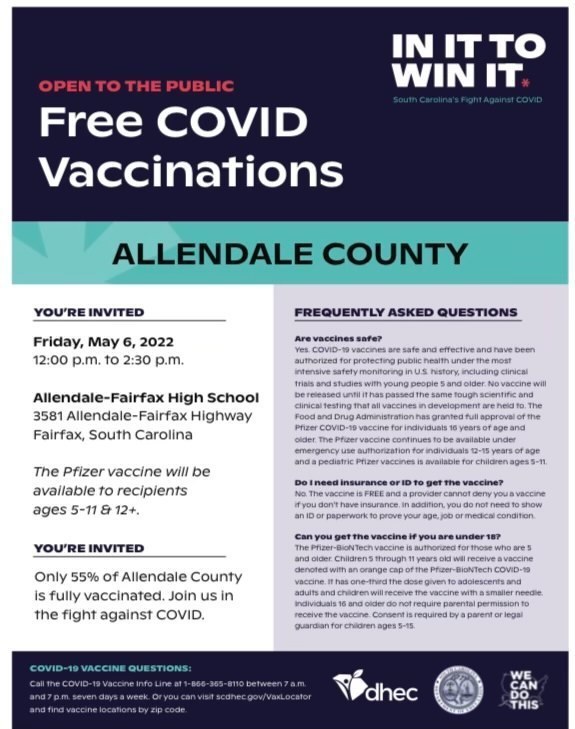 Allendale County School District's April 25th Community Meeting is cancelled. The district is going through District Accreditation next week. Our May Community Meeting is scheduled for May 23. Thank you.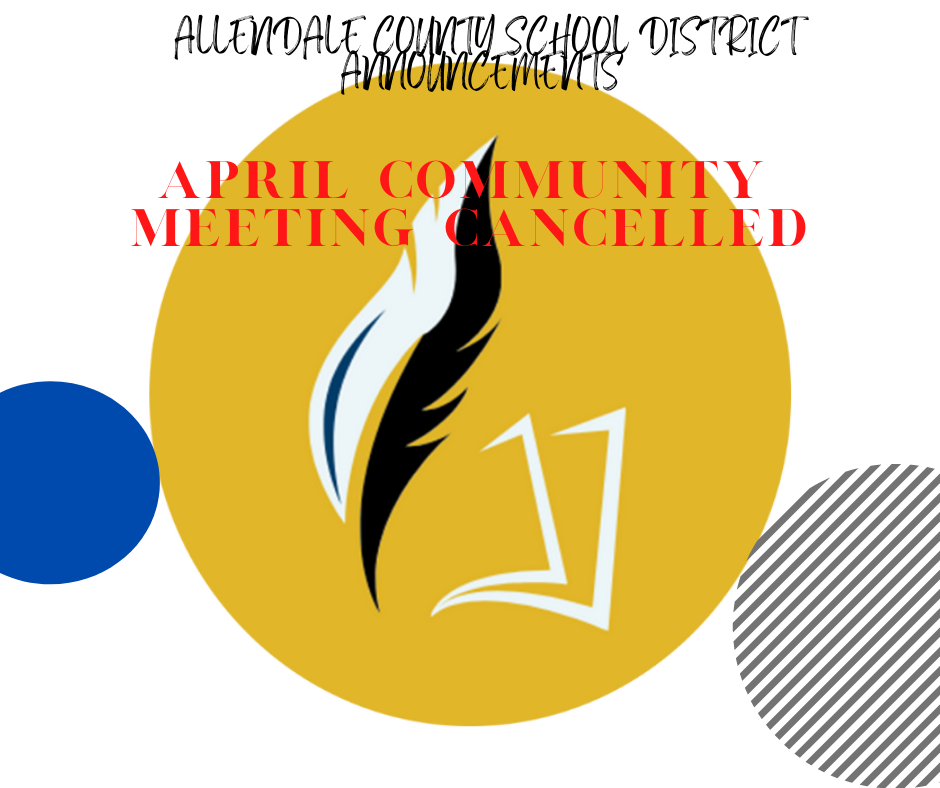 Junior/ Senior Parent Night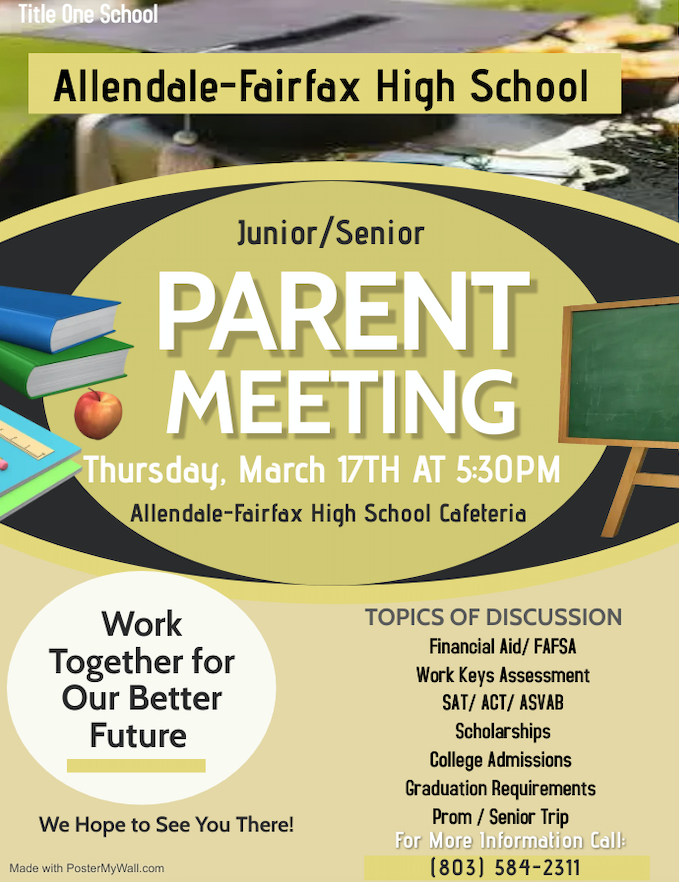 Good Afternoon Tiger community! Spread the word & come out to support our Allendale-Fairfax High School Cosmetology Clinics! Our scholars are taught & supervised by a licensed cosmetologist & can provide services to you at low costs! Don't miss out!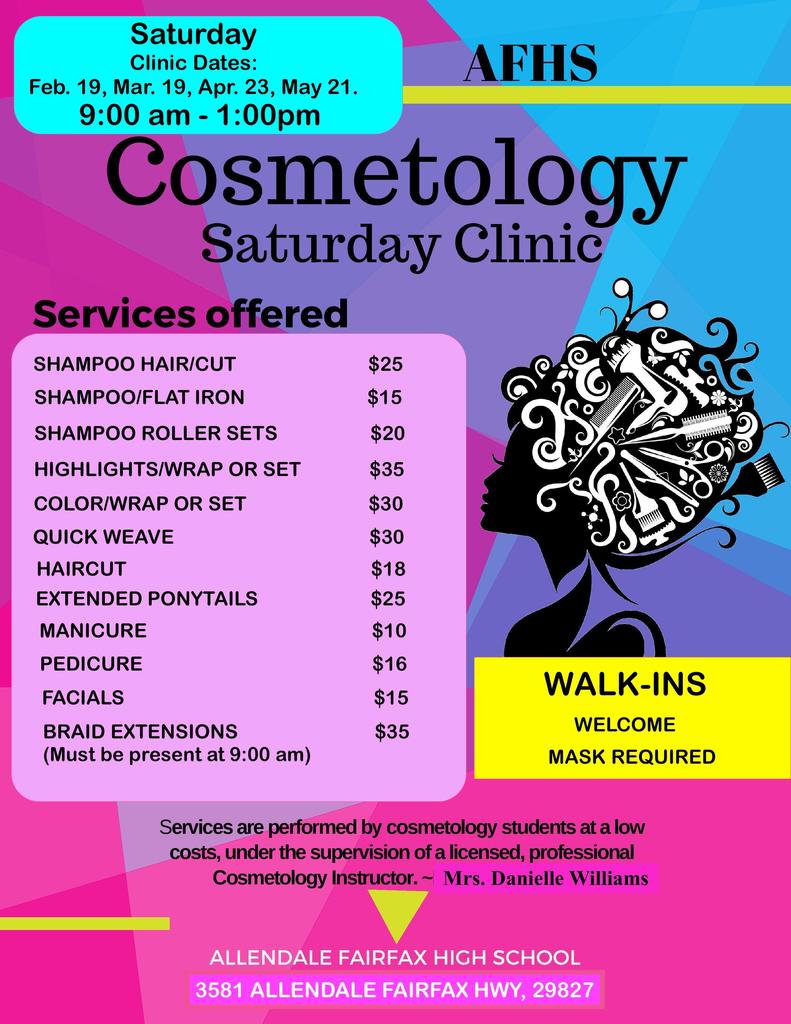 Strawbridge Studios is excited to be the official photographer of the Allendale Fairfax High School Class of 2022! Picture day is February 18!! Appointments are now available for your senior photography session with @strawbridgestudiosinc! Book here:
https://www.signupgenius.com/go/8050C4BAEAE2FA3FE3-fairfax1
Parents or students, if you have any questions about Senior pictures, please contact the Customer Service department at
customerservice@strawbridge.net
or (866) 624-6229.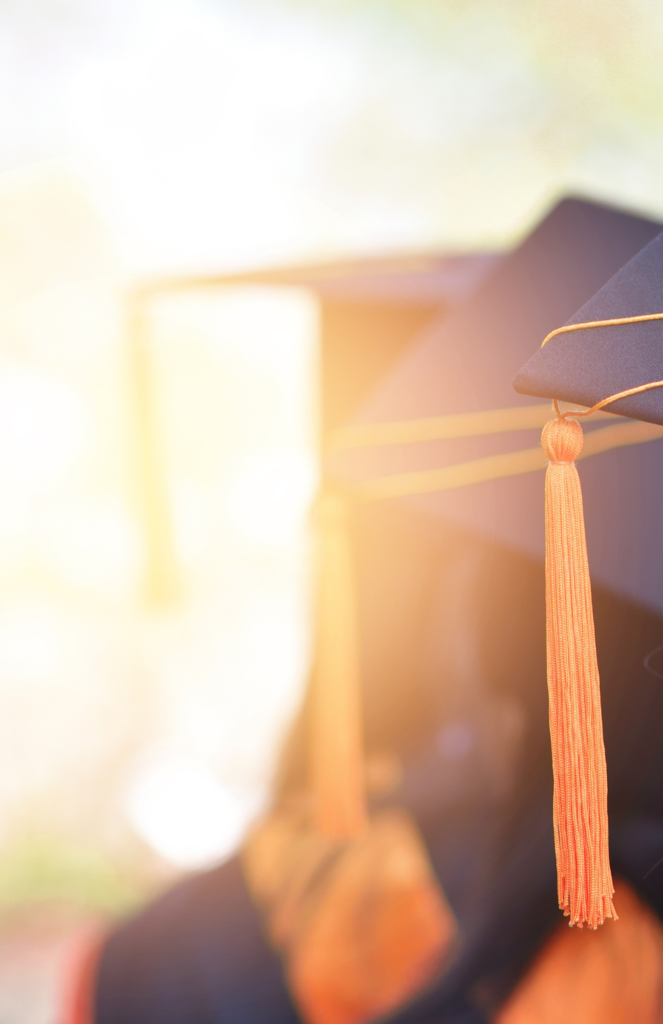 Join us on Facebook live via our District page for our virtual awards ceremony. The ceremony will be Thursday February 10th & will begin at 10:30 a.m.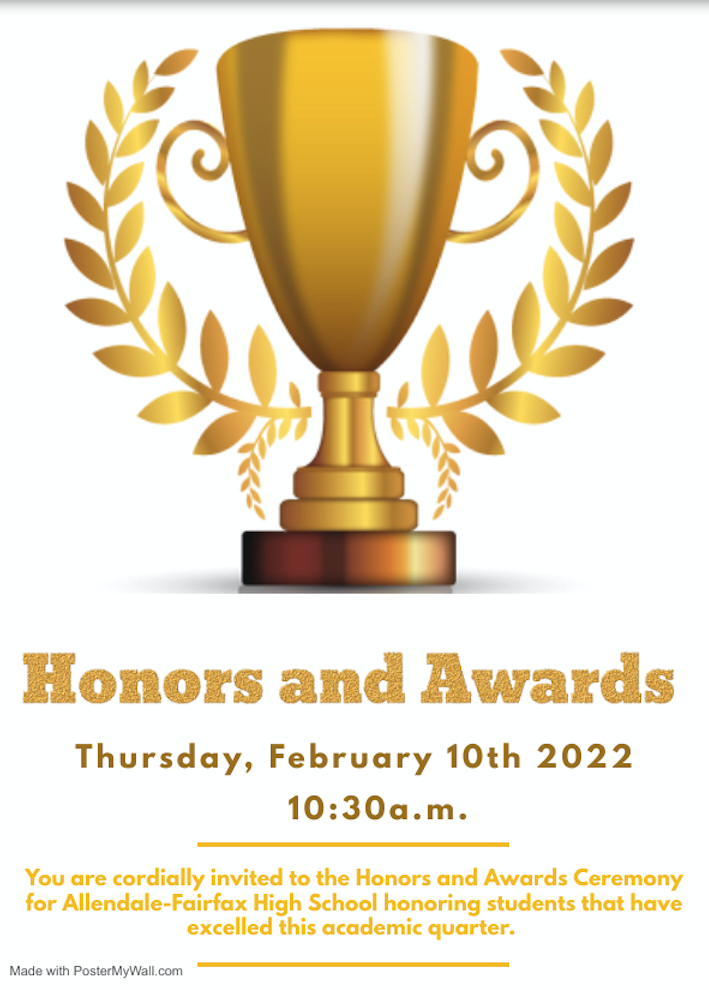 Good Afternoon Students and Parents, Are you interested in becoming an Emerging Scholars student? Well know is the time to for you to learn a little more about the program. On January 25th Emerging Scholars will host a Zoom at 8:00p.m. Students or parents/guardians just need to email
emergingscholars@clemson.edu
to register and get the link.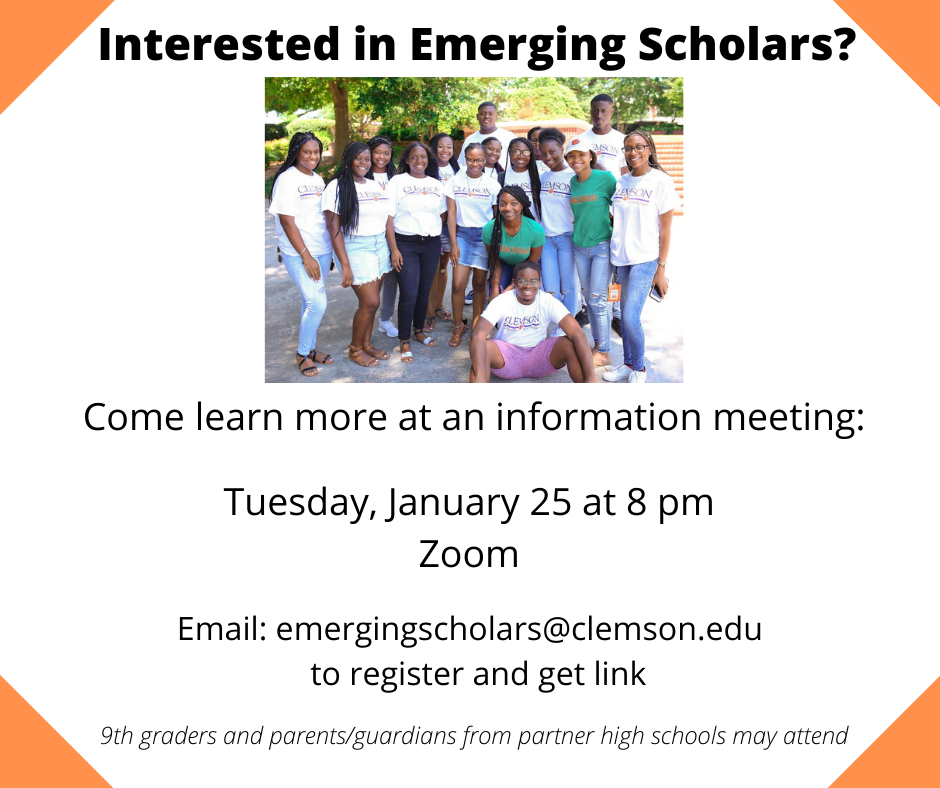 Allendale-Fairfax High School celebrates Red Ribbon Week October 23rd-October 31st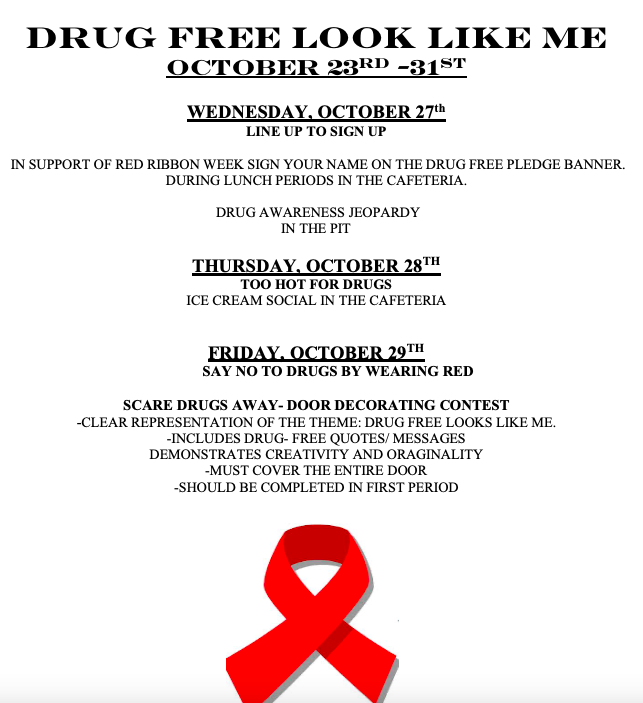 Allendale-Fairfax High School Title One / SIC Meeting October 13, 2021 5:30 p.m.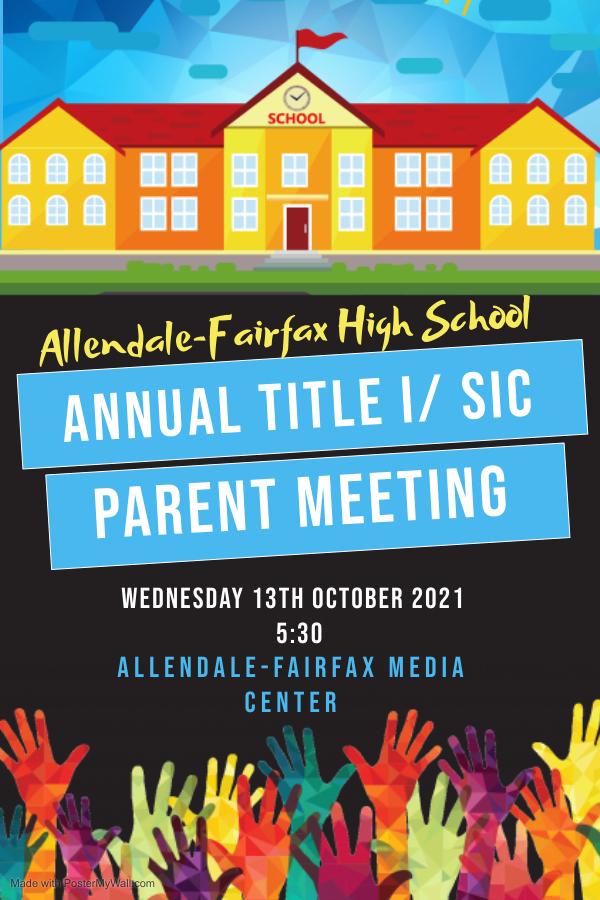 ACS Volunteer Training ,Friday, Oct. 15th 9:30 am in the media center at AFHS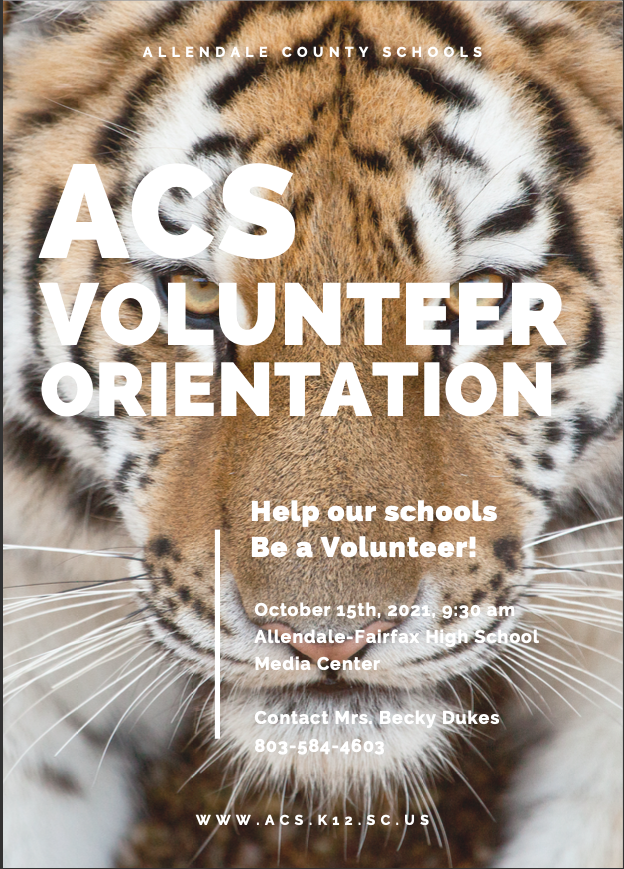 Virtual College Fair Two -Night Event ( October 11th & 12th), Over 120 Colleges, Free to attend, Register for as many sessions as you like All sessions will be recorded for later viewing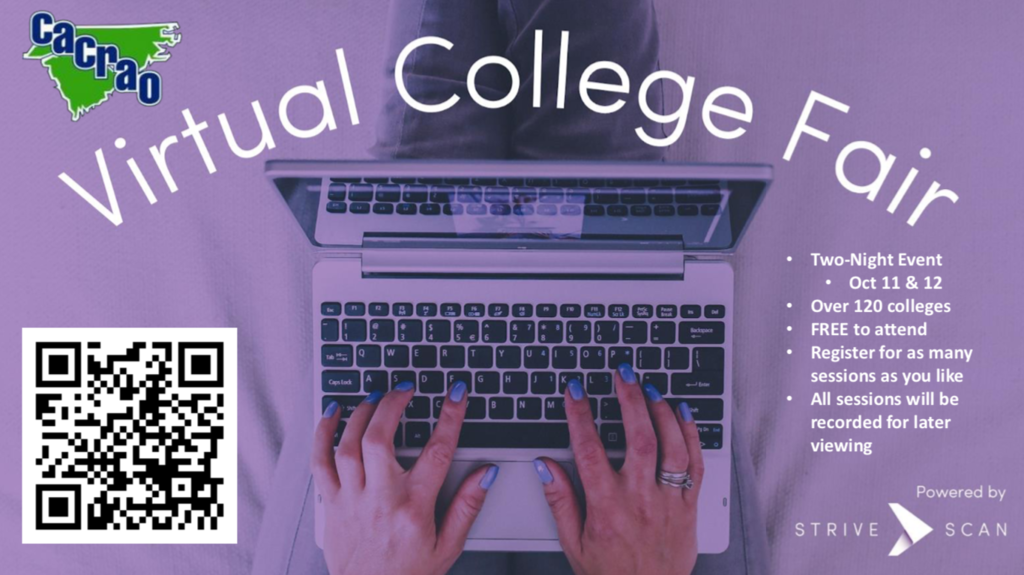 Allendale-Fairfax High School will host College Application Day Thursday, September 23rd from 9-12noon.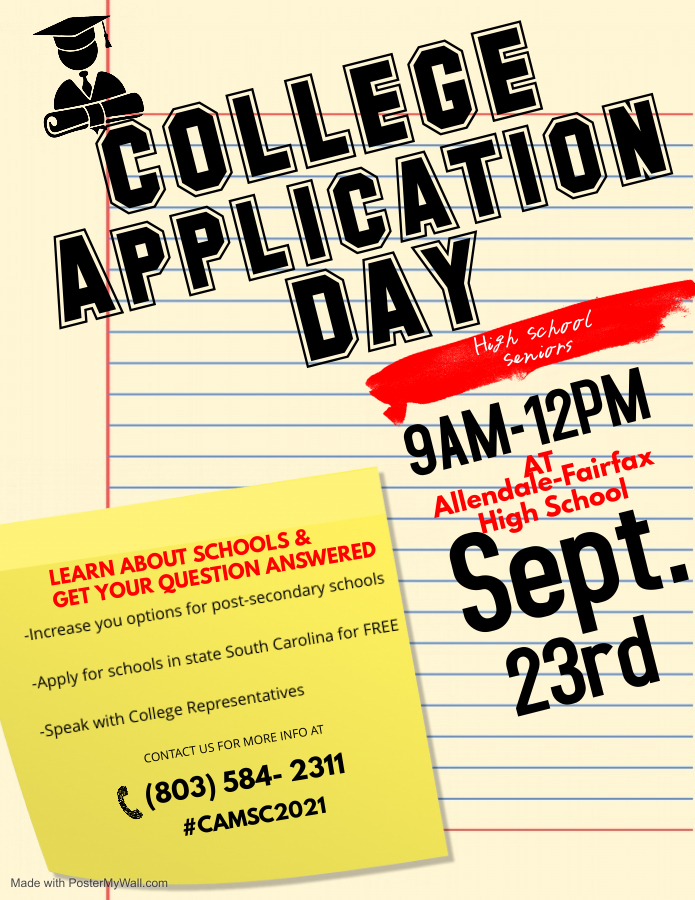 ACS Vaccine Clinic
Allendale-Fairfax High School will host Open House on Thursday, August 19th from 5:00p.m until 6:00 p.m. Please come out and meet your student's teachers.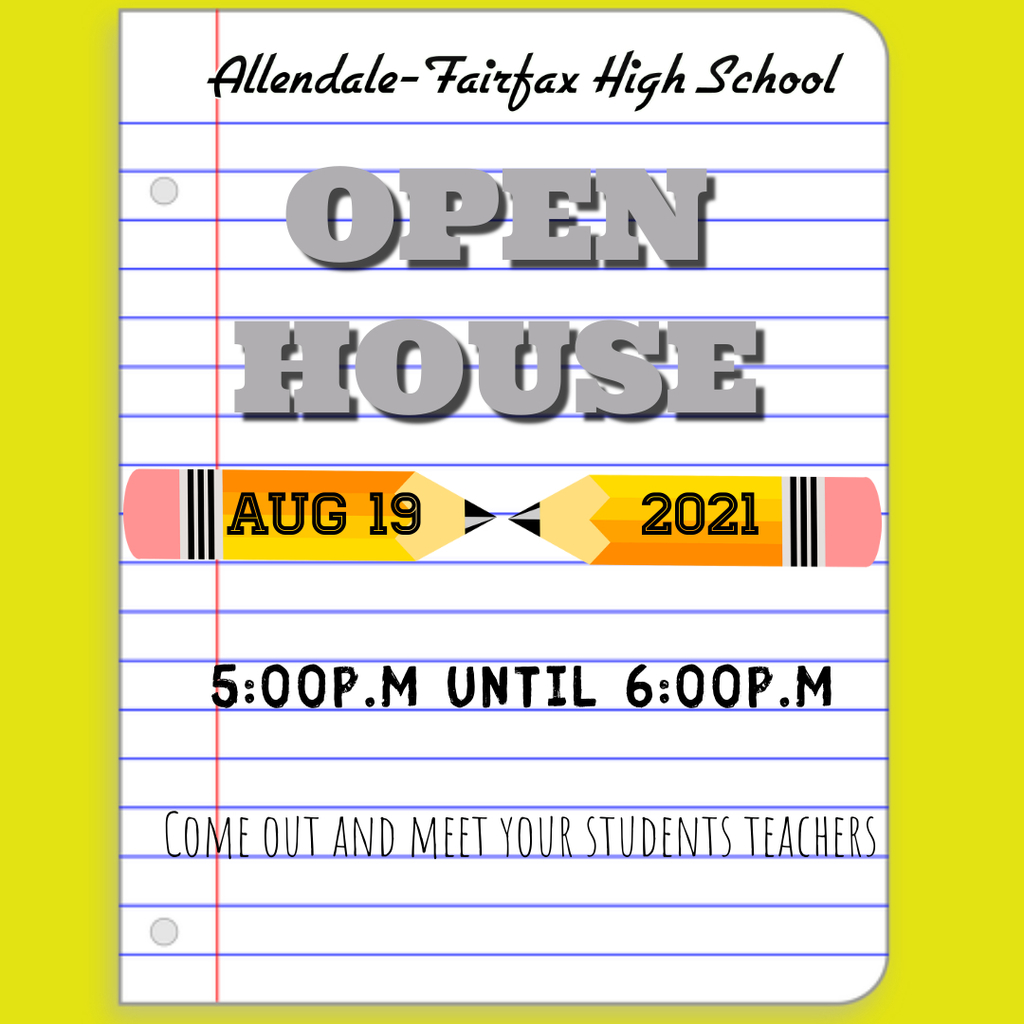 Mark Your Calendars! Welcome Back Scholars!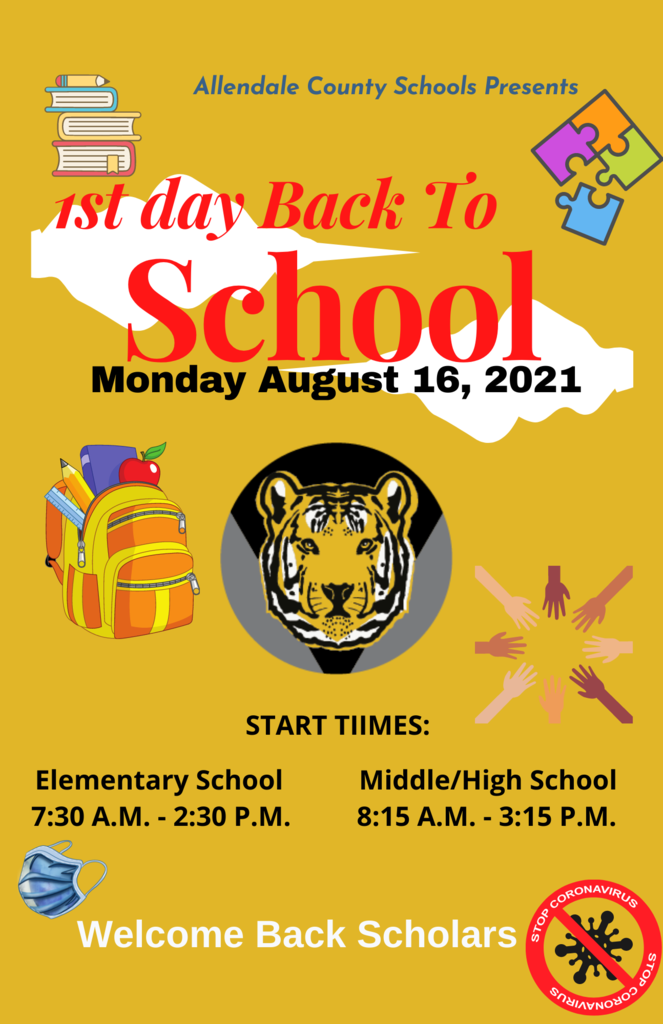 Mark you calendars! Welcome back scholars!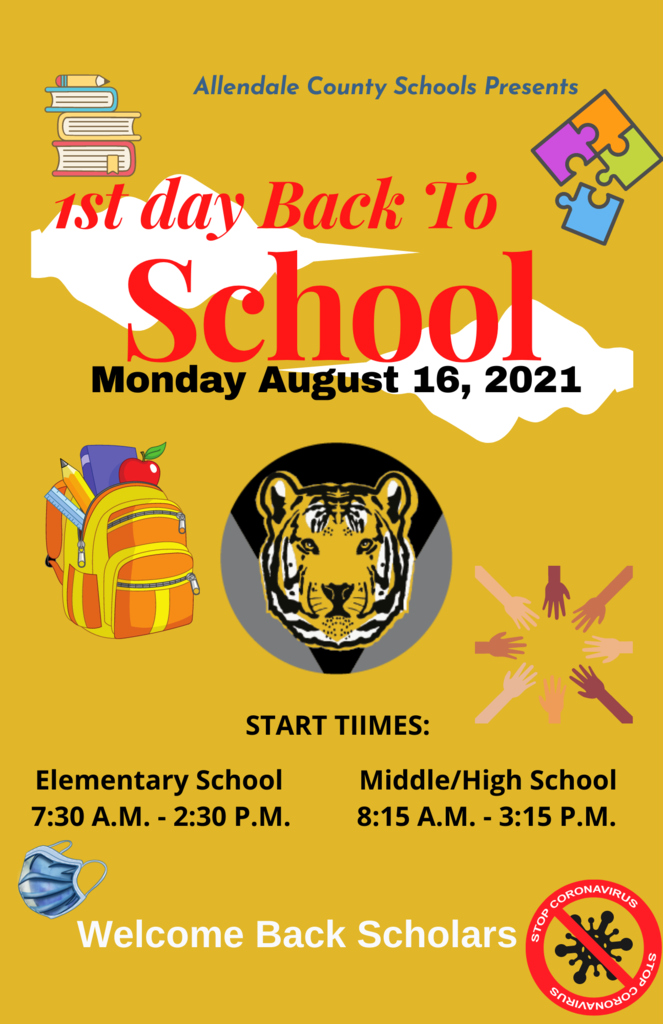 Greetings Allendale-Fairfax High School scholars and parents, We hope you've enjoyed your summer and you're ready to return to school eager to learn and show your Tiger pride. Please plan to attend your grade level orientation to pick up your 2021-2022 class schedule as well as receive other important information concerning this upcoming school year. The orientation schedule is as follows: Seniors August 5th 9:00 a.m. until 11:30 a.m. Juniors August 5tth 1:30 p.m. until 3:30 p.m. Freshmen: August 9th 9:00 a.m. until 11:30 a.m. Sophomores: August 12th 9:00 a.m. until 11:30 a.m. Enjoy the rest of your summer, we look forward to seeing you at orientation.
Hello tiger family. Hope your are having a wonderful summer. The Allendale County Schools Athletic department would like to invite all students and parents that are interested in participation in volleyball at the middle and high school levels to an interest meeting on Thursday July 15, 2021 at 5:00 P.M. in the high school cafeteria. We look forward to seeing you there, we hope that you have a safe and enjoyable remainder of your summer.