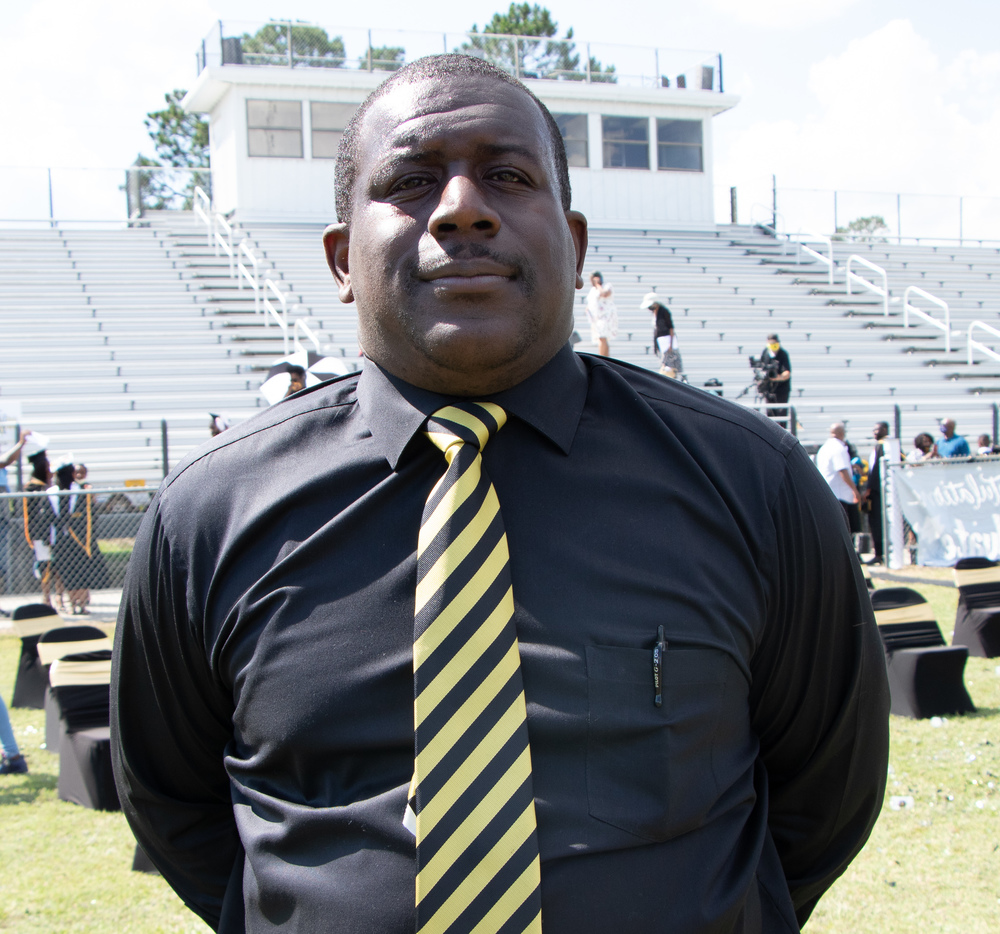 Brandyburg Named 2A Athletic Director of the Year
AFHS
Monday, June 08, 2020
Athletic Director and Assistant Principal of Allendale-Fairfax High School, Coach Brandyburg was recently named the 2A Athletic Director of the Year of the South Carolina Athletic Administrators Association.
"I'm very honored to have received this award. It means that my peers see that we are doing great things here in Allendale, and that our student-athletes are excelling," said Brandyburg.
Brandyburg has been associated with high school sports as a coach and/or administrator coaching both football and basketball for 13 years. He has served as the AD for three years and three other years associated with athletics in an administrative role.
When asked about his proudest moments as an AD, Brandyburg stated he enjoys watching student-athletes compete at a high-level and achieve academically. "I'm proud when students embark unto the next chapter of their lives with great memories with created here with us and life lessons that have prepared them for life."
Brandyburg stated the successes of the Allendale-Fairfax Athletics program and his success as an AD have been a team effort. "Our students playing well and being disciplined, our coaches preparing the students to compete in their sports and life, and the unwavering support of our fans and community all contribute to our success."
Congratulations, Coach Brandyburg. The Allendale-Fairfax Tiger Family is proud of you!